---



Alhambra RV Park
announcement
regarding

Covid-19
Alhambra RV Park will be taking precautionary measures until further notice to minimize any risk associated with the Covid-19 virus. We encourage all customers and visitors to visit

http://cdc.gov/COVID19

for information regarding these concerns.

Montana is currently under a shelter in place in order through April 10th, 2020

. During this period Alhambra RV Park will be taking reservations and offering campsites for short term customers on an emergency basis only. We will continue to honor existing reservations until further notice. We are receiving inquiries from parties regarding staying in the park as shelter from more of the heavily affected areas in the country. Clancy Montana is a small community 10 miles south from the nearest medical facilities. We do offer some excellent choices for isolated camping in these circumstances and do have a small number of sites available for this purpose. All interested parties should call 406-996-1233 before making any plans to ensure availability.

Rates

are as currently posted. Our store and office are currently closed to minimize the risk of exposure to both our customers and staff. Laundry facilities and showers are open and disinfected daily. All transactions whenever possible are managed using the phone or internet based services.
Thank you for your understanding and accommodation with these measures during this time. We wish everyone safe travels and good health throughout this event.


---





A natural setting park maintaining a National Park atmosphere with all the amenities of a modern campground


Alhambra RV Park in Clancy, MT sits on the site of historic sanitariums and hot springs. In the early 1900's, people seeking rest and isolation arrived by the Great Northern Railroad at Alhambra station to visit the Alhambra or Sunnyside Sanatoriums. For many years visitors relaxed in the natural setting, enjoyed the pools, and felt refreshed by the mineral waters which was packaged and shipped all over the world until 1959 when fire destroyed the facilities.
Today, Clancy continues as a small community just 10 miles south of the state capital, Helena. Alhambra RV Park is conveniently located just off Interstate I-15 and exit 182. We offer sites placed around the Prickly Pear stream with a serene setting, fishing, and a calm relaxing stay on your journey through Montana.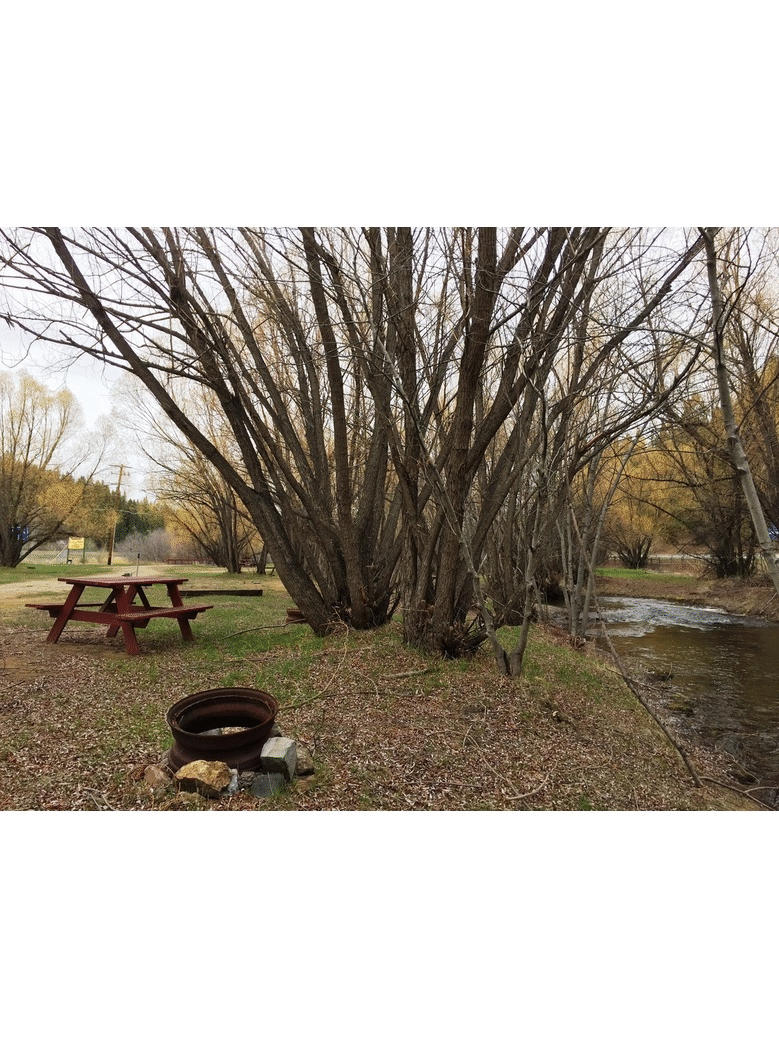 Alhambra RV Park offers everything you expect from a State Park campground including:
Large dispersed sites

Natural settings with a serene stream and landscaping

Wildlife and spectacular views

Clean air, fishing, campfires and MORE!


With all the amenities you would expect from a full service campground:

Free WiFi
Convenience, Camping and RV supplies store
Bathrooms, Shower and Laundry facilities
Easy access to and from the Interstate
On site staff ready to assist with anything you need
10 minutes from major stores, restaurants, and activities
On site RV mechanic available
On site convenience and camping supply store for snacks, souvenirs, beverages and RV parts
Custom maps and guides for local activities and attractions

Come visit us today and enjoy camping the way it was meant to be!